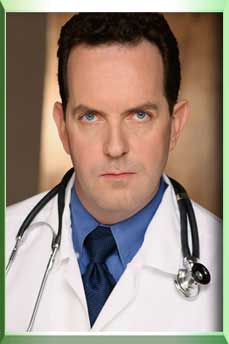 Bill Quinn, PA-C
Bill is a Physician Assistant with over 26 years of experience in traditional western medicine. The most recent 13 years, he has worked as a Physician Assistant in the areas of emergency, occupational and family medicine. Prior to that he held various positions in the medical field, garnering experience with both in-patient and out patient clinical settings.

Bill has also been a successful actor for many years and has studied with the NW Actors Studio and Freehold Studios in Seattle, as well as American Academy of Dramatic Arts in Hollywood. He is currently a charter artist in residence at The Repertory East Playhouse in Santa Clarita, CA where also serves on the Board of Directors and director of their company of actors.

Bill is no stranger to the power of energy work. His sister, Janet F. Quinn, Ph.D., RN, (www.haelanworks.com) is one of the pioneers in Therapeutic Touch. Bill witnessed the power of this form of healing, when, as a young teen, his sister worked on their mother who was dying of cancer. The relief of her pain after being treated was immediate and left a lasting impression on Bill.

He is a firm believer that he was called to Medicine Ways to give a voice to the many challenges facing our healthcare system and to help be a force towards healing the dysfunction that currently exists within that system.