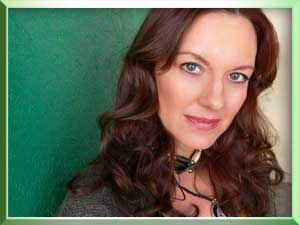 Christina Rideout
Perhaps you have heard the sayings: The Medium is the Message and you should write about what you are most passionate. Take them both in equal measure, and you have a pretty fair picture of the creator and leading actress of "Medicine Ways".

There are two driving passions in Christina's life -- Acting and her Ministry as a Laying-on-of-Hands healer. "Medicine Ways" perfectly balances and gives focus to her passions.

Christina first set foot on a stage at the age of 7 and has yet to depart from it. She has over 35 years of experience and training as an actress. She holds a BFA from USC and has over 50 stage credits. She has performed classical and contemporary pieces, dramas and comedies -- including farce and melodrama -- she even sings and dances. Christina is building her screen resume and has been studying camera techniques for the past few years with Deke Anderson & Ted Prior at The Next Level Studio. She also holds a position with REEL PROS. More information can be found at www.christinarideout.com

Christina's life long passion for metaphysics and a history of psychic occurrence in her life, lead her to the Healing Light Center Church. There she pursued a Ministry of Healing under the direction of Rev. Rosalyn L. Bruyere. Christina has worked and studied as a minister and Laying-on-of-Hands, or energy medicine, healer for the past 20 years.

She also has a deep love and reverence for the Red Road and has studied intensively in the Native American traditions. Christina maintains a small, private healing practice and has what she calls a gypsy ministry -- she goes where she is called. Christina continues to work and study with Rev. Bruyere, who is the technical consultant for "Medicine Ways".