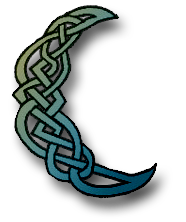 Medicine Ways' primary focus is Marina Bridgeas. She is not a doctor, a lawyer, an administrator, a nurse, or even a patient. She is the hospital chaplain. Marina comes from a matrilineal line of healers and psychics -- that have been placed under a "geas".* She was raised ignorant of both her gifts and the geas under which her family lies. This results in the loss of her husband and son, which causes her untrained gifts to overwhelm her sanity.

She struggles back and comes to terms with her psychic/mediumistic gifts with the aid of her Granny Brigit and the Spiritualist Church in which Marina is ordained as a minister. She then trains her healing talents with a Native American medicine elder, Grandmother Weaver.

Marina is called to bridge the worlds of the psychic, the healer, and the spiritual with the world of Modern Medicine -- a world that does not believe in her gifts, her skills or her vision. Medicine Ways follows Marina's journey into the labyrinth of the medical system and her struggle to balance and to heal it through the birth of a Complementary Alternative Medical (CAM) Unit.



*Dineen's Irish Dictionary explains the word "geis" /alt spelling: "geas"/ (pronounced "gaysh") as meaning "a bond, a spell, a prohibition, a taboo, a magical injunction, the violation of which led to misfortune and death."