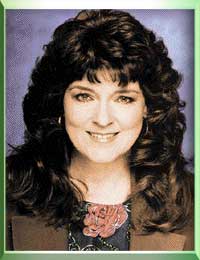 Rev. Rosalyn L. Bruyere is the founder and director of the Healing Light Center Church in Sierra Madre, California. As a leading practitioner of laying-on-of-hands healing, she teaches these skills throughout the world. Her goal is to encourage the compassionate healing and empowerment of the individual, believing that as we each heal, we can be of greater assistance in the healing of the world.

Using her skill in perceiving and interpreting auric phenomena, Rev. Bruyere has been instrumental in research conducted with Dr. Valerie Hunt at UCLA, Dr. Elmer Green at the Menninger Clinic, as well as with Dr. Fritz Popp in Kaiserslautern, Germany. Her ability to see in exquisite detail patterns of disease and behavior, and to energetically transform tissue at a cellular level has brought her world wide attention.

Her book, Wheels of Light, A Study of the Chakras, is an invaluable text for the bridging of ancient and modern healing arts. Rev. Bruyere has studied extensively in areas of Egyptian temple symbology, Sacred Geometry, ancient Mystery School rites, international shamanic practices, the pre-Buddhist Tibetan Bon-Po Ways, and various Native American Medicine traditions.

Rev. Bruyere provides her students with practical tools for living a spiritual life, while introducing them to the venerable traditions from which these tools are derived.

Visit the Healing Light Center Church website, www.rosalynlbruyere.org.